Tucked away in a secluded corner of Chapel Hill is a treehouse tea house located on Honeysuckle Farm, a farm half-owned by a community nonprofit called Unique Places to Save. I personally have a sentimental attachment to Honeysuckle Tea House. My dad was able to visit me once after I moved to North Carolina, and during that 9-day trip, every place we visited together will become more special after he passed away. I can visit these places and know that they once held both our presence together at the same time. My sentimental attachment aside, I'd argue Honeysuckle Tea House is a dreamy zen getaway that anyone can cherish. I mean, it's a treehouse on a farm!
And it's especially perfect for a summer evening during the trying times of a pandemic. The open-air cafe is ventilated with fresh air and natural breezes. They have plenty of outdoor seating to sit and plenty of grounds to walk. Labeled garden beds flank the treehouse, and there are hammocks and a playground. It's dog-friendly, kid-friendly, adult-friendly! They serve tea, beer, and wine, some locally-sourced baked goods and popsicles, and smoothie bowls. The smoothie bowls are made with berries grown on the farm and garnished with edible flowers from their garden. It's the perfect summer mental break.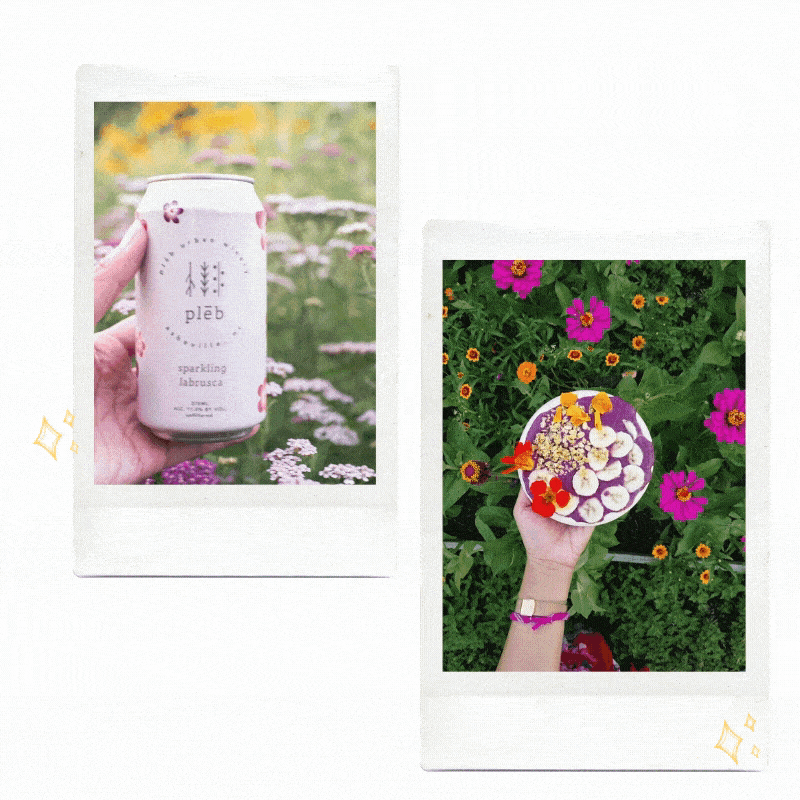 I recently met my friend Laura there with her new puppy. The space was perfect for a socially distant date. And I didn't realize how much I needed a place like Honeysuckle Teahouse to help me relax. Like so many of us right now, I've been anxious about the state of the world and all that anxiety has made me a tight mess. I felt a lot of the tension in my mind and muscles slowly relax sitting under twinkle lights, in the fresh air, surrounded by flowers. What a wonderful reprieve.
If you wanted an extended reprieve, pictured on top of this article is a yurt you can look into renting!
Currently, it's blueberry season on the farm. For 6 dollars, you can pick your own blue blueberries on Fridays and through the weekend.
We all could find moments and places of zen. We need to. It could be a meditation pillow in your studio apartment. Or if you're lucky to be within driving distance of The Honeysuckle Tea House in Chapel Hill, it can be a treehouse serving you tea or wine. Wherever your designated place is, don't forget to make time for it, friends. Stay safe and wear that mask.
The Honeysuckle Tea House
8871 Pickards Meadow Rd
thehoneysuckle.org
For more delicious gems in Chapel Hill, read my Restaurant Guide to Chapel Hill. For more about the Triangle, check out my Ultimate Guide to the Triangle.
Follow my eating adventures and happenings on Instagram. You can also see what is catching my attention in the food world on Twitter and Facebook. Oh, and I just launched a Youtube channel!
Possibly Related Blog Posts (automatically generated)