Here is the last installment of cake photos my roomie took while at a Cake Show this past weekend.

Wedding cake tower with blue flowers.

Pretty chocolate wedding cake

If I were getting married tomorrow, I'd pick this cake.

Pretty but tame.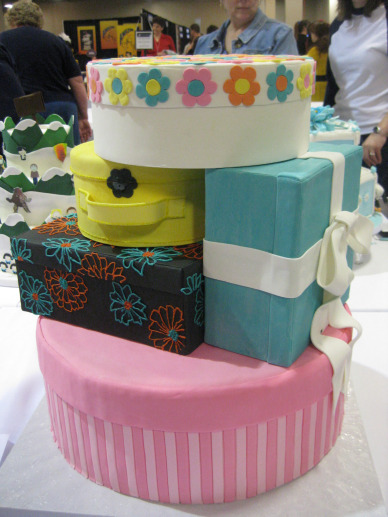 Presents!

And now a singular present

Breast Cancer Cake

Brown and Pink. I like this one.

Candyland. How sweet is this?
Part one: Sci Fi / Fantasy
Part two: Flowers
Part three: Animals
Possibly Related Blog Posts (automatically generated)