This past weekend, my roomie, who is an aspiring cake decorator, went to a cake show. Her camera is out of commission so I lent her my camera. She was sweet (pun intended) to let me share some cake inspiration on the blog. Here's part one.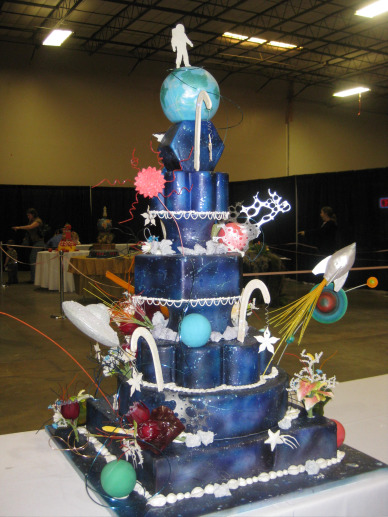 Space cake!
Creepy. Yuck!

C. S. Lewis cake

I think E.T. looks amazing here.

Avatar Cake

Avatar Cake

I love this one.

I realize this isn't really a sci-fi cake but this is the best I can do categorizing amongst the other cakes I'll post. This is my 2nd favorite of this batch.
Stay tuned for more cake inspirations!
Possibly Related Blog Posts (automatically generated)