Why Fat Tire Tours Makes Your Vacation More Fun is written in partnership with Fat Tire Tours. I've been a fan for years and appreciate your support of the brands that support Girl Eats World.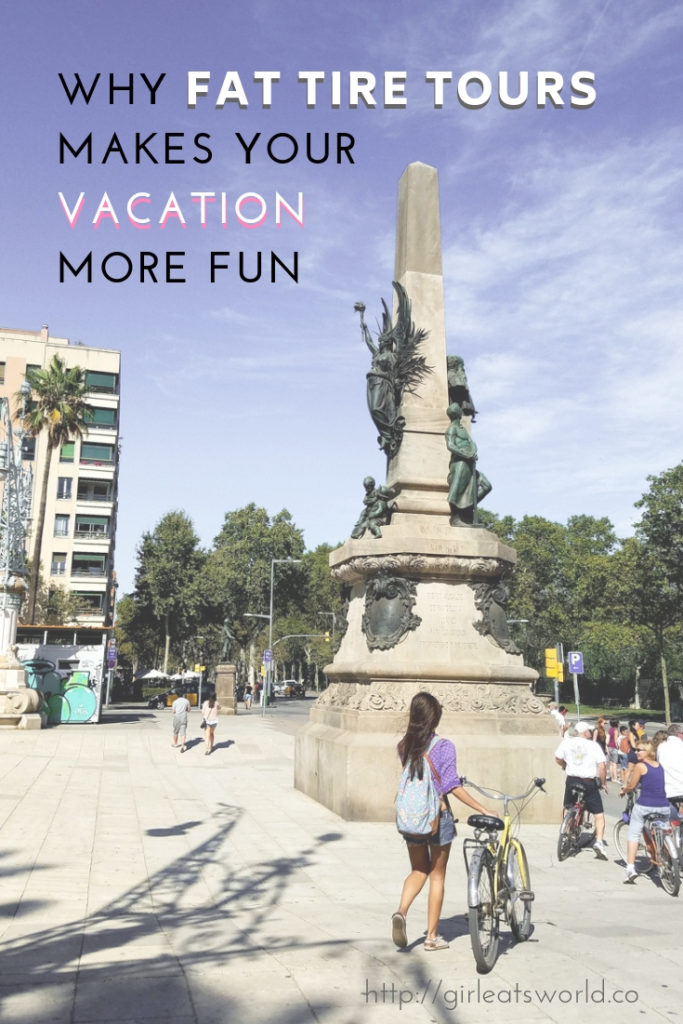 You know when you have so much fun doing something and you want everyone else to have just as much fun and you start to sound like a broken record? That's me with Fat Tire Tours, a wonderful international company offering unique and fun bike tours around 12 cities around the globe.
I first experienced Fat Tire Tours in Paris with my bestie in 2013. We planned a trip to Paris and Amsterdam and closed out a trip back to Paris. We were a little travel-weary by the time we hopped on Fat Tire Tours bikes and still credit Fat Tire Tours for "saving" our trip. It even rained during our ride and yet we experienced so much joy. Here we are mid-tour enjoying some ice cream in the rain.
I love this company so much that I thought it was a little bit of kismet when they asked to partner up. So here I am, happily telling you 5 reasons why you should book a Fat Tire Tour. And if you read through to the end, there are exciting details on how to win a dream vacation with Fat Tire Tours!
1. You cover more ground than a walking tour.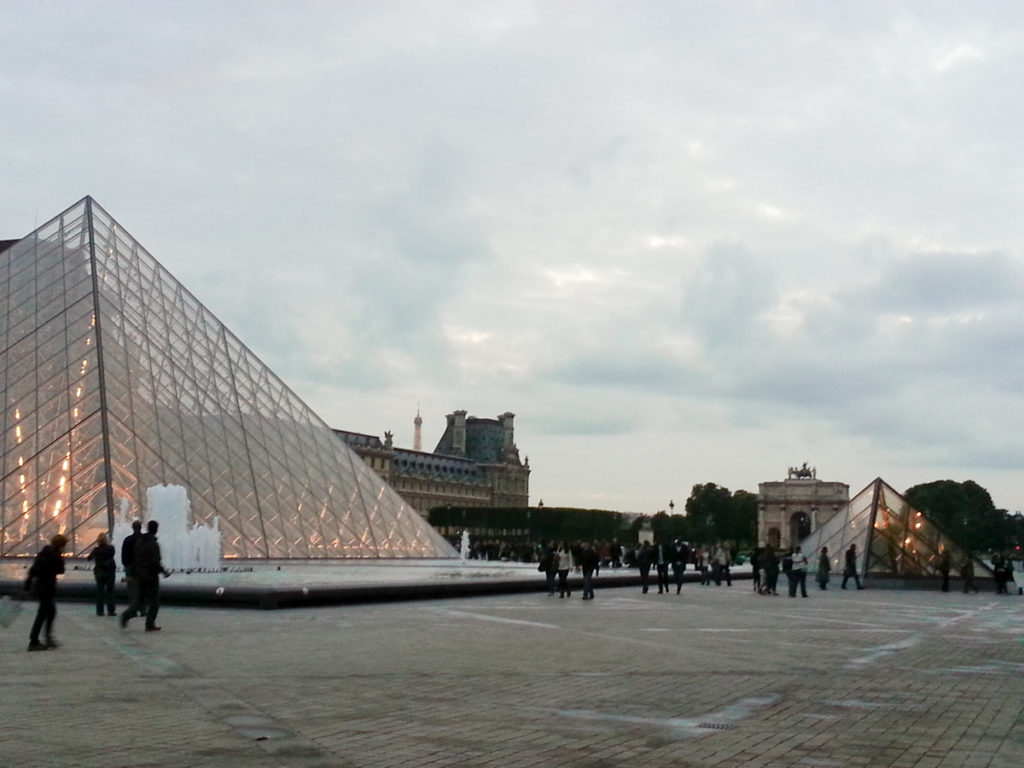 Though for my first experience, I booked this tour for the last night in Paris, I recommend doing it towards the beginning of your vacation, especially if you haven't experienced your travel destination yet. You can get the lay of the land more quickly on a bike than obviously on foot. We covered many attractions without the aching feet and with a guide! Because I'm not a spatially-aware person, it would have been helpful to me to do it first thing in Paris to help better batch my activities on my own! This photo was taken during one of our stops during our evening ride around Paris.
2. The guides are walking history bluffs with approachable and humorous personalities.
We've all experienced tour guides who bore us with their tours. Fat Tire Tours does a wonderful job of training and choosing guides with fun personalities. Some of them could be comedians in their own right. I mean, get fun exercise, see the world, learn, and laugh? Can you beat that combination?
3. Safety is a priority with Fat Tire Tours.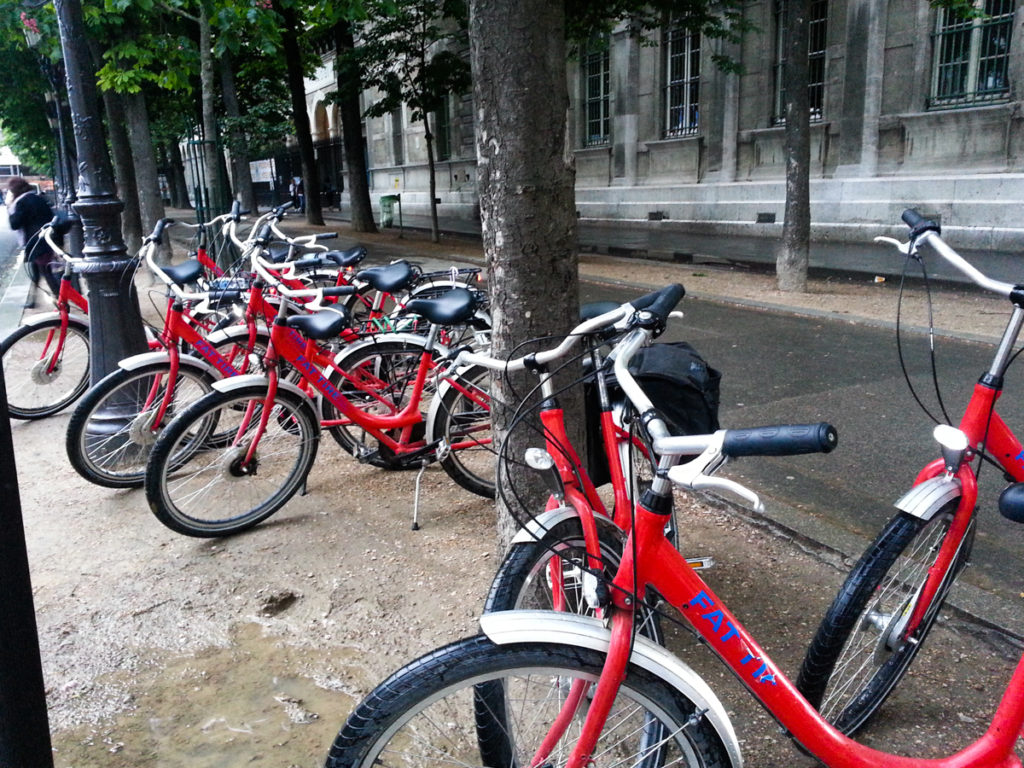 I had not been on a bike since childhood when I booked with Fat Tire Tours in Paris. I was a little nervous about being too wobbly. But that cliche is a cliche for a reason! I remember our guide giving me a few minutes to reacquaint myself to bike-riding before we started the tour. What I appreciate about these tours is safety is their highest priority. There are safety vests for the evening tours, bike lanes are used, and the routes are great for all ages, kids included!
4. You meet wonderful like-minded travelers.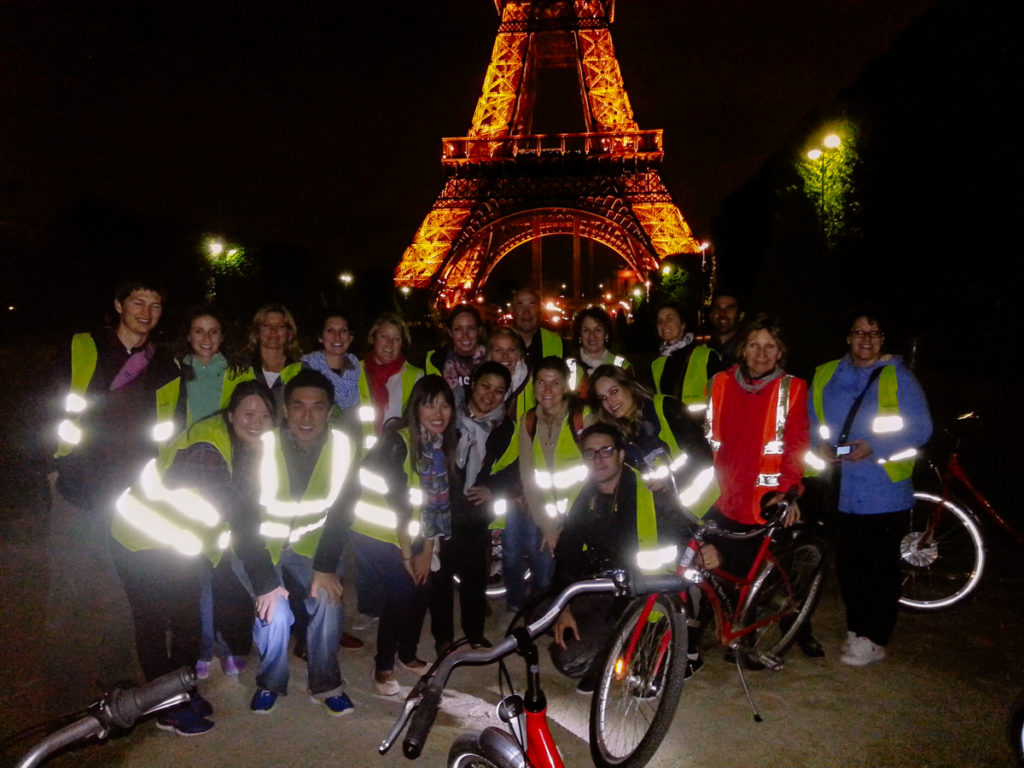 During our last night in Paris, we were feeling a little downtrodden and travel-weary after a brush with aggressive pickpockets who followed us around Montmartre. We also struggled to communicate off and on while we were in Paris. When we met our fellow Fat Tire Tour riders near the Eiffel Tower, we noticed a girl in a Texas sweatshirt and felt the clouds lift! We befriended two couples quickly. Because these tours are designed with the English speaking traveler in mind, this tour was a welcomed reprieve from the communication challenges we faced while getting around Paris on our own.
5. Life is more fun on a bike!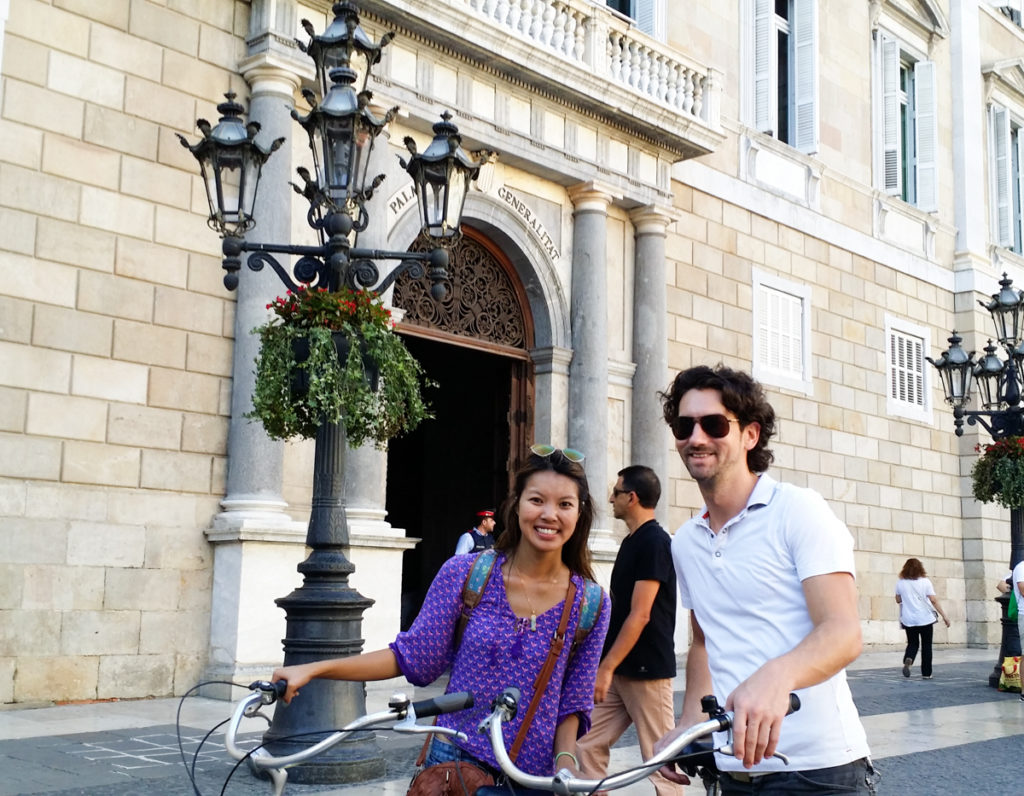 I had such a memorable first experience in Paris with Fat Tire Tours in 2013 that the first thing I did when I traveled to Barcelona with Sugarface was book our Fat Tire Tour. I don't have a bike in our home life but Sugarface bikes every day. It felt so special to go biking together for the first time! In Barcelona of all places! I'm so excited to be within driving distance of Washington D.C. and already plan on booking next time I'm there!
Do I have you sold yet? Well, I have exciting news!
Fat Tire Tours' Annual Vacation Giveaway is Happening Right Now!
If you're wondering when you'll have the cash to take a vacation after reading this post, try your luck with Fat Tire Tours' amazing annual vacation giveaway! You get a chance to win an all-expense-paid trip to one of Fat Tire Tours' 12 destinations!
2019 Dream Trip Sweepstakes Contest Details
Contest runs from Monday, Sept. 30, through Monday, Oct. 28
Details: Travel lovers can enter to win an all-expense-paid trip to one of Fat Tire Tours' 12 destinations. Destinations include Barcelona, Berlin, Chicago, Florence, London, Milan, Munich, New Orleans, Paris, Rome, San Francisco or Washington D.C.
The grand prize includes:
Round-trip airfare for 2 to one of the following Fat Tire Tours' markets. The winner gets to choose their dream trip destination!
Round-trip airport transfer
5 nights of accommodation in the chosen dream trip destination
One year of Matt's Flights premium service
A "Weekender" bag and "Essentials Kit" from Birdling
60-minute photoshoot with Flytographer
Access to unlimited Fat Tire Tours during the trip
Who can enter: Anyone, anywhere 21 years of age or older can enter to win Fat Tire Tours' 2019 Dream Trip sweepstakes.
Where to enter: HERE
Winner announcement: The grand prize winner will be announced on Wednesday, Oct. 30 and will be able to book their dream trip anytime between April and October 2020.
I know I'll be trying my luck, and you should too!
So, tell me, friends. What do you love to do when you vacation?
Possibly Related Blog Posts (automatically generated)